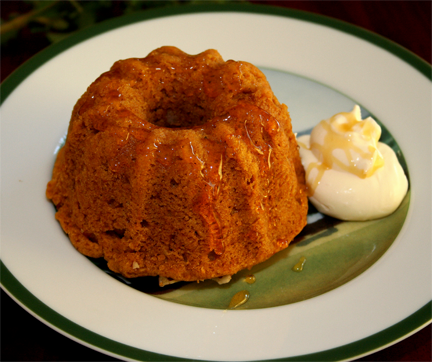 Sweet Mama Kabocha--the Japanese blues singer. I can see her now—a tiny little thing with punked-out hair, shredded jeans and black stiletto boots belting out the blues on stage at a Tokyo nightclub. Her voice, a basement rasp that makes you gasp for breath. She grabs the mike and pulls it close…


No, not that Sweet Mama. I mean the winter squash variety that I grew a while back. Big and beautiful, tasting of chestnuts, with firm, dry flesh. (Wait, am I slipping back? Focus, Lea,
Cucurbita maxima
!). I've been cooking with it a lot lately both in the wood-fired oven and in the indoor kitchen.

I usually start out by moving my cutting board to the floor. Then I take my large Chinese cleaver and whack the squash into two pieces. Of course, you don't need to do it on the floor (I put the board on a clean dish towel). I do it because I want the leverage and Kabocha is very hard to cut. Of course, you could bake the squash whole until it softens enough to cut like a civilized person might, but where's the fun in that?

Now is when things can change, depending on how I want to use my Sweet Mama. When I made dinner recently for Michael and his band mates (check them out:
http://www.lizbrownmusic.com
), I simply cut the squash into 2-inch wedges, sprinkled them with dried lemon verbena, salt and pepper. Then I combined a tablespoon of Tabasco Sauce with about ¼-cup of water, drizzled on some melted butter and baked them until they were tender. It was perfect company for the pork shoulder with onions and fennel, braised in milk. They would have been lonely without each other.

I taught a class the other day for Bill from Alabama. It was his second trip to Forno Rustico. Because of the rain, we decided to stay dry and do all
Primi Piatti
(first courses) in the warmth of the indoor kitchen. We made fresh fettuccine that we served with butter, Parmigiano Reggiano and some fresh white truffle that he picked up at the Ferry Building. Then we made potato gnocchi, ravioli 'gnudi (also known as "naked ravioli") and two kinds of ravioli with Sweet Mama fillings.

For these, we baked the two squash halves in a dish with a little water on the bottom. Then we covered the baking dish with foil and cooked it in a 400-degree oven until it was tender. We scooped out the nutty, orange flesh and smashed it into a puree. The first ravioli recipe was traditional-- if you live in Lombardy. The filling is a puree of winter squash and crushed amaretti cookies. We added a little cream since the puree was a bit dry, and seasonings. For the second filling, we left out the cookies and added mascarpone instead.

Bill did a magnificent job making the fresh egg pasta, so we had beautiful sheets to use for the ravioli. After making them and giving them a little rest, we threw them in the boiling pasta water. When they were perfectly cooked, we tossed them with butter and parm and some truffle salt that Bill also contributed. Simple and moan-worthy.

Yesterday, I remembered those two cups of leftover ravioli filling. What to do, what to do. Kabocha cake, of course! I made them in individual bundt cakes.

Here's the recipe:

Sweet Mama Kabocha Bundt Cakes

Ingredients

2 ½ T unsalted butter, room temperature
2 ½ T canola oil
1/3 cup brown sugar, packed
1/3 cup maple syrup
1 egg, large (or ¼ cup egg substitute)
¼ cup apple cider
2/3 cup Kabocha puree
1 cup unbleached white flour or white wheat flour
1 tsp baking powder
¼ tsp baking soda
½ tsp kosher salt
1 tsp ground cinnamon
1 tsp ground ginger
½ tsp allspice
½ cup toasted pecans, roughly chopped

Method

Preheat the oven to 350-degrees. Butter and flour the bundt cake pan well—my pan holds 6 mini cakes.

Place the butter, oil, sugar and maple syrup into the bowl of an electric mixer, fitted with a paddle. Beat for a few minutes on medium speed until very fluffy. Scrape down the sides occasionally. Add the egg and beat for a minute. Add the squash puree and the apple cider and mix again. It will look broken, but don't worry.

In another bowl, combine all the dry ingredients, including the nuts. Mix this into the liquid mixture and combine just until all the ingredients are moistened and come together.

Spoon into the prepared pan (each one about 2/3 full)and bake until a toothpick or skewer comes out clean, about 20-25 minutes. Cool in the pan for about 10-15 minutes and them turn out onto a rack.

You can top them with cream cheese frosting, which is never bad. This time, I used mascarpone drizzled with chestnut honey. Perfect.